REPORT OF THE TREE DISTRIBUTION AND AWARENESS CAMPAIGN IN COLLABORATION WITH GREEN PLANTATION AND ENVIRONMENTAL ACTION INITIATIVE (GPEAI) HELD ON 6TH OF AUGUST 2020 AT NGARNAM COMMUNITY MAIDUGURI, BORNO STATE
1.0 Background
Ngarannam community in Bolori II ward of Maiduguri is located at the northern out sketch of the state capital. It is mostly inhabited by low-income earners. It is worthy of note that the community was under the siege of the Boko Haram Insurgency as their major stronghold in Maiduguri during the peak period of 2013 up until the sect was driven out of Maiduguri. Due to their geographic position, they become more vulnerable to the recent strong wind storm experience in the state.
On the 6th of August 2020 African Climate Change Research Centre (ACCREC) Maiduguri in collaboration with Green Plantation and Environmental Action Initiative (GPEAI) held a tree distribution and awareness campaign at Bulabulin Ngarnam Maiduguri, Borno state.
2.0 Narrative
The ACCREC team was led by the Deputy Director Research and Planning Ibrahim Abatcha Umar and accompanied by the Head of Operation Ahmed Bukar and the Head of extension Aliyu Idris.
The Trees distributed were planted as windbreakers to protect the hinterlands. The 50 seedlings were distributed to individual households depending on the size of the house and the need of the tree. The trees distributed were donated by passionate individuals and implemented by ACCREC in collaboration with GPEAI.
During the tree distribution and sensitization campaign we received feedback from a beneficiary who said: "just yesterday I went to purchase a seedling to plant in my house and I find it to cost more than 1000 naira and this deter me from buying". Which immediately after we planted him a tree, he brings local material to construct a protector for the tree against animals.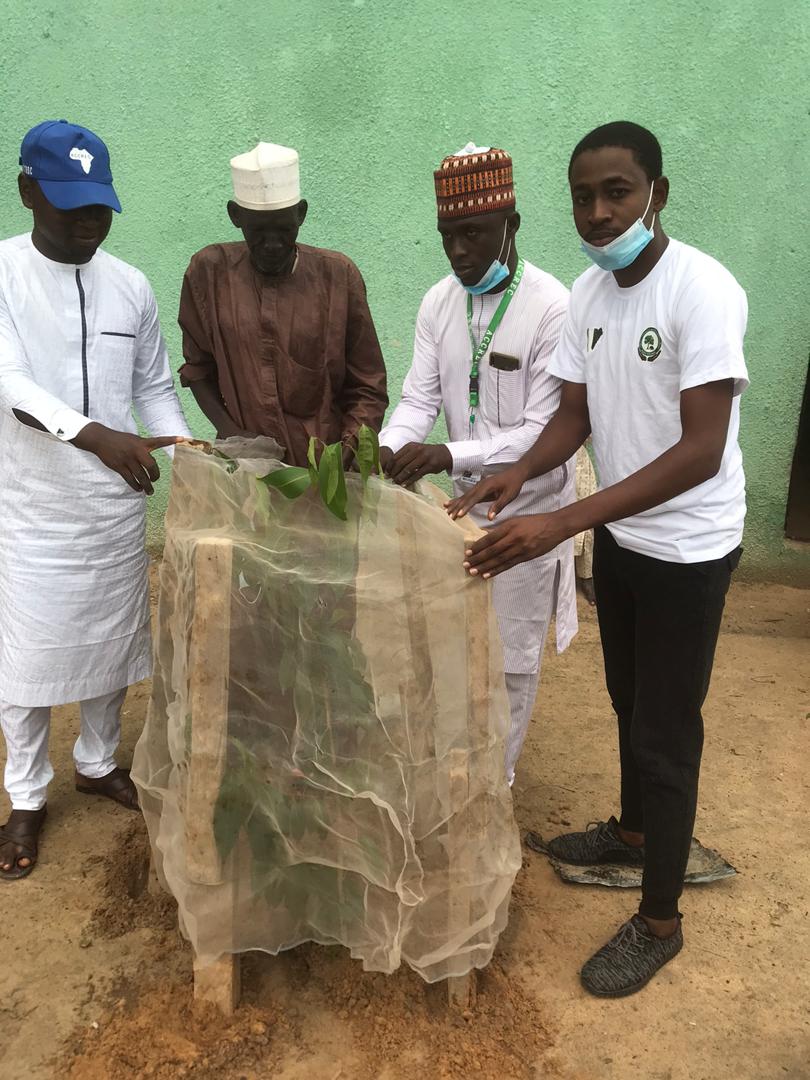 A photograph of ACCREC team with Beneficiary providing protector to his tree at Ngarnam community
After the program, The Head of Operation represents ACCREC to receive an appreciation letter from the coordinator GPEAI Maiduguri.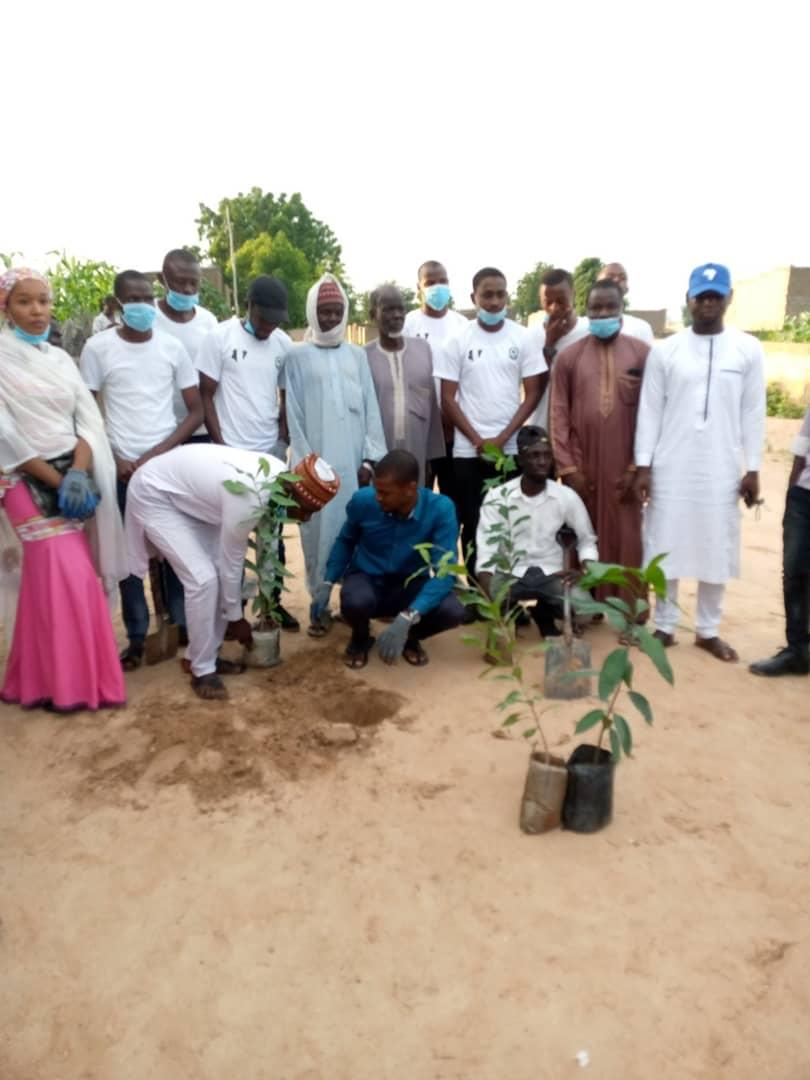 A group photograph of ACCREC Maiduguri, GPEAI, and community beneficiaries at Ngarnam.
Report was written by:
Aliyu Idris
Head of Extension, Statistics and Documentation