A REPORT OF A MEETING WITH THE MANAGING DIRECTOR OF CHAD BASIN DEVELOPMENT AUTHORITY (CBDA) WITH ACCREC MAIDUGURI ON 26-8-2020 AT THE MD's OFFICE
1.0 INTRODUCTION
Sequel to the previous meeting held on the 11th of February 2019 with the managing director and some directors of the authority. The Managing Director shared the interest of partnering with us to raise seedlings at our nursery located at Dala Malari of Jere Local Government Area. But due to the security situation of the area, the partnership was not able to run successfully.
As the security of the site improves, we introduce them to our new nursery site, located at 777 housing estates, where we already started rising our seedlings.
The visit held on 26 of august 2020 was led by the Regional Director Dr. Usman Ali Busuguma accompanied by.
Ibrahim Abatcha Umar Deputy Director Research and Planning.
Aliyu Idris       Head of Extension, Statistic, and Documentation.
Muhammad Kyari Public Relation Manager
2.0 OBJECTIVES
The visit was to build on our previous discussion, intimate them on our previous activities, introduce Jatropha and castor seeds to the Managing Director and also forward the need for providing a water point at our Nursery site located at 777 housing estates for raising seedlings.
3.0 FINDINGS
After the Regional Director introduced Jatropha and castor seeds to the MD, The MD appreciate the effort of ACCREC Maiduguri for introducing Jatropha and Castor propagation to the Region and urge for the donation of Jatropha Seedlings so as to allow him to engage in Jatropha propagation. He also assured the Regional Director that our need for a water points will be included in their 2021 budget.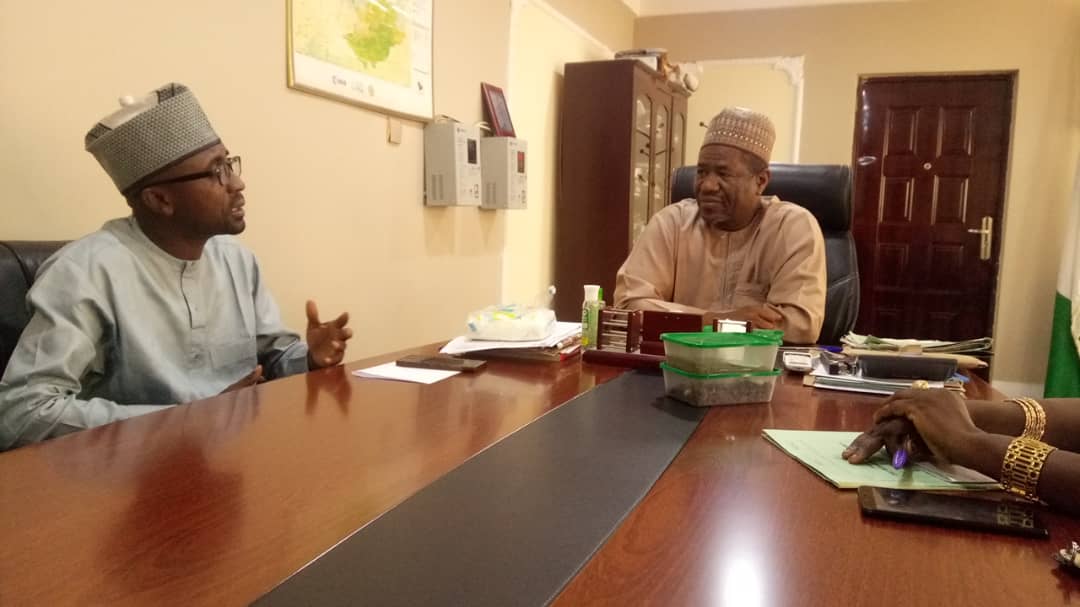 A photograph of the Regional Director ACCREC Maiduguri Briefing the Managing Director CBDA of our activities
The Regional Director appreciates the Managing Director and pledge to donate 300 seedlings of Jatropha to the authority.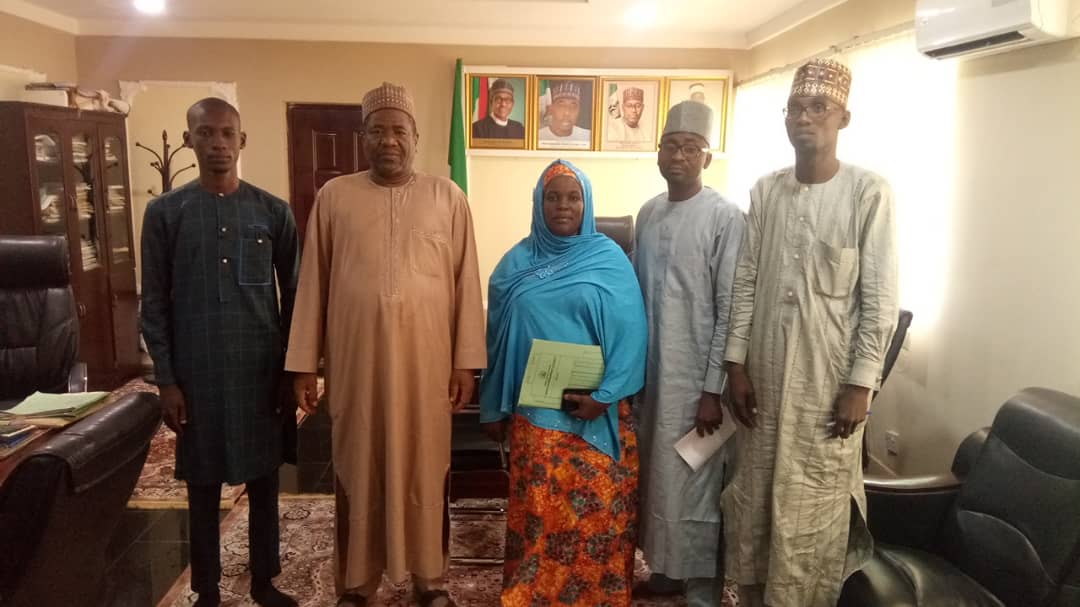 A group photograph of ACCREC Maiduguri team with the Managing Director CBDA
4.0 RECOMMENDATIONS
It is recommended that we should write a letter for the request of providing water point at our nursery and the letter to be follow-up by the Head of Operations.
Report was written by:
Aliyu Idris
Head of Extension, Statistics, and Documentation